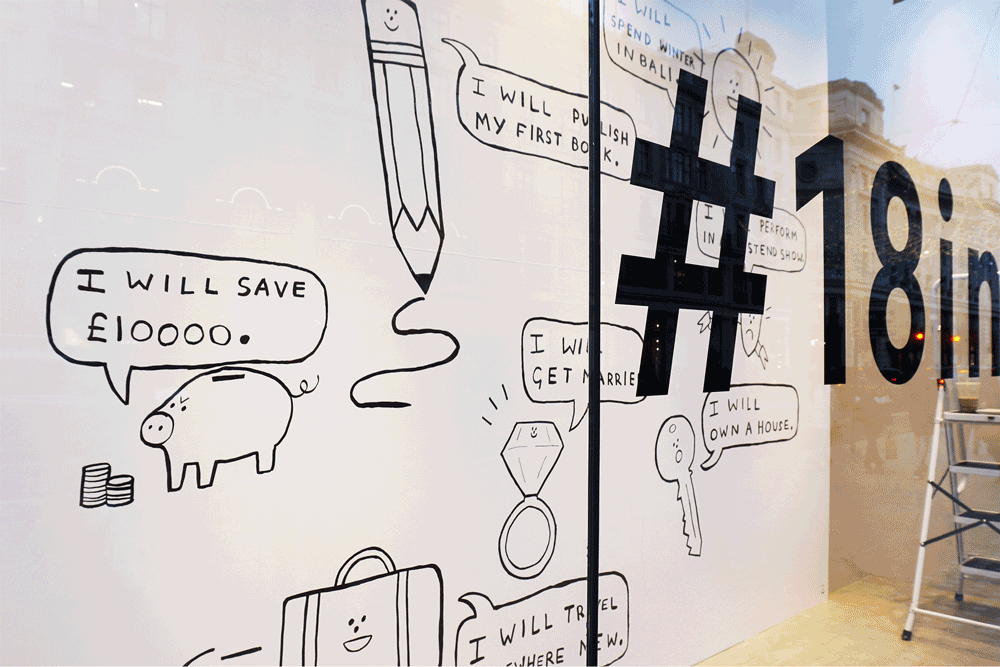 #18in18 Lululemon, 2018
I was commissioned to create a series of illustrations for activewear brand lululemon. The illustrations were used for their European #18in18 campaign, challenging their target market of yoga lovers to create a list of 18 goals for 2018. I was also asked to draw murals in their Regents Street store front throughout the month of January, recreating goals submitted by customers, staff and brand influencers.
The illustrations were used across stores and on lululemon's digital and social platforms. Together with their team we created the Goal Squad. Visual merchandising studio Lucky Fox created vinyls for the stores using these designs.
Project Details
Client
| lululemon athletica
Creative Agency
| Beach London
Visual Merchandise
| Lucky Fox
Copywriter
| Laura Sugden